Savour the flavours of the season at the best restaurants in Sheffield
Nestled in the heart of Sheffield, Leopold Square has long been a hub for gastronomic delights. Our bustling square is home to some of the best restaurants that Sheffield has to offer, each providing a unique culinary experience.
Let's take you on a delicious journey through the best restaurants Sheffield has, showcasing how they incorporate the freshest seasonal ingredients into their menus.
Wagamama
Wagamama is renowned for its Asian-inspired cuisine, which boasts a unique blend of flavours. The popular restaurant makes an effort to incorporate seasonal ingredients into their dishes to enhance the dining experience. For example, their teppanyaki dishes feature leeks, mushrooms, and spring onions which are all in season towards the end of the year.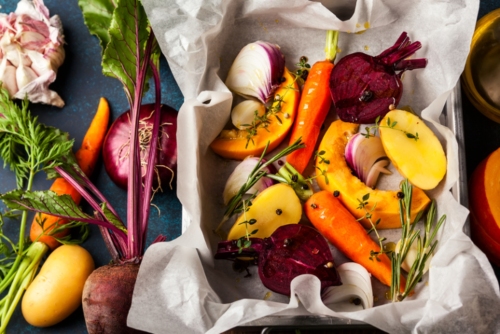 The Botanist
The Botanist has made a name for itself as one of the city's most popular dining destinations. Their commitment to using seasonal produce is evident in their ever-changing menu. From a roast cauliflower and onion bhaji burger to a celeriac, mushroom and pearl barley wellington, The Botanist offers a true taste of the season in every dish. Don't miss their cocktails, which feature fruits and herbs that are at their peak during autumn, including the blackberry rosemary fizz and the orchard fruits shot panel.
Zizzi
Zizzi is a popular Italian restaurant chain with a location in Leopold Square. Italian cuisine is known for its simplicity and reliance on fresh, seasonal ingredients. You can expect the juiciest tomatoes in their pizza bases, and the creamiest mozzarella, the freshest beetroot, and the tastiest butternut squash in their winter caprese salad.
Cubana
At Cubana, you'll find a fusion of Spanish and South American cuisine, with a commitment to using the finest ingredients. Their ever-evolving menu reflects the best of each season, incorporating vibrant flavours and fresh ingredients. We'd recommend the Risotto con Setas, which is filled with delicious wild mushrooms, the aubergine based Berenjenas al Horno, and Spanish favourite Patatas Bravas – fried potatoes topped with spicy tomato sauce.
Pho
Pho, a vibrant Vietnamese restaurant in Leopold Square, brings a taste of south east Asia to the heart of Sheffield. With half its menu being vegan-friendly, diners will find plenty of dishes featuring seasonal vegetables that will transport them to the bustling streets of Hanoi or Ho Chi Minh City, where the freshness of ingredients is paramount. Give the mushroom fried rice, super green soup, and the spinach, cucumber, pear and lemon juice a try.
The benefits of seasonal dining
Selecting a meal featuring seasonal ingredients is not only a treat for your taste buds, but it also comes with numerous benefits:
Flavourful dishes: Seasonal ingredients are at their peak of freshness and flavour, resulting in more vibrant and delicious dishes.
Healthier choices: Seasonal ingredients are often more nutritious and free from unnecessary chemicals, making them a healthier choice for diners.
Variety: Dining seasonally means that menus change regularly, keeping things interesting and allowing you to try new dishes each visit.
It's no secret that Leopold Square is home to some of the best restaurants in Sheffield. Whether you're craving Mediterranean tapas, traditional English fare, Italian classics, or Asian-inspired dishes, you can be assured that you'll enjoy the true taste of the season at Leopold Square.